How to guide your clients through uncertain times
Planning is necessary but flexibility is key as businesses emerge from the Covid-19 pandemic. You must encourage your clients to stay engaged with you and be clear when it is time to seek specialist help. Attendees will gain an understanding of how to identify a business with financial difficulties, when to seek help and what the business rescue options might be. Richard looks forward to discussing specific queries or questions on the day.
The webinar will cover:
 The current marketplace
 The post Covid-19 recovery period
 How to identify when a client needs help?
 Business rescue options 
 Corporate Governance and Insolvency Act 2020
 How might your clients be  affected personally?
 How can FA Simms help?
Date: 23 Feb 2022
Time: 12pm-1pm
CPD hour: 1
Price: Free  


---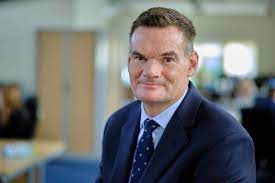 About the speaker

Richard Simms is Managing Director of F A Simms. He is a Fellow member of the IFA, a chartered accountant, licenced insolvency practitioner and anti-money laundering expert. He has held Finance roles in business, banking and venture capital and seen how businesses work from every angle. This has given him incredible insight into the possibilities for companies to not only survive but succeed and transform.