Speakers
Meet the speakers

Vaughn Chown, Gabelle Tax 
Vaughn Chown is Managing Partner at Gabelle. He is a Chartered Tax Adviser and a Fellow of the Royal Society of Arts and has 30 years professional experience. He specialises in VAT. Vaughn spent nine years as a senior officer with HMRC. He has represented many cases in the VAT Tribunal including take away food, mixed and multiple supplies, VAT liabilities and VAT bad debt relief. He regularly lectures on all aspects of VAT and writes on the VAT issues facing OMBs and their advisers.
---

David Oliver, Insight Marketing 
Founder of Insight Marketing and Director for international Education & Communication at  MyFirmsApp. David is a thought leader for the financial profession, a world-class speaker and author of 13 books in 29 languages. David presents every month to finance professionals in Australia, the UK and America. Over 300,000 have listened to his inspiring and ultra pragmatic delivery style.
---

Michelle Wall, Companies House
Michelle Wall joined Companies House as Director of Finance in 2018. She has responsibility for the Finance and Commercial Functions, Assurance, Counter Fraud and Risk and the Late Filing of Accounts Penalties debt collection regime. Michelle is the chair on the Companies House stakeholder roundtable group for the accountancy bodies and related organisations and is a member of a cross government working group with FRC, HMRC, FCA and BEIS on the future of UK digital reporting of accounts.  Michelle is a very passionate advocate of diversity and inclusion. She leads the companies house diversity forum and is working hard to ensure that her organisation is leading the way to make the civil service the most inclusive organisation in the UK by 2020.
---

Simon Gibson, Mattioli Woods 
Simon has spent the last 30 years in the financial services profession, most of that time focusing on wealthy clients and integrating their financial planning and asset management needs. Today he heads up the Mattioli Woods asset management structure. As Chief Investment Officer for the Group, Simon leads both the Asset Management Executive Committee and the Asset Allocation Team and is part of the Senior Executive Team.
---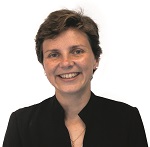 Anne Davis, IFA 
Anne Davis is the Director of professional standards at the IFA. Anne has responsibility for regulation, policy, disciplinary, anti-money laundering and making representations in response to consultations affecting the profession. She is a chartered accountant and has a wide range of experience in management and financial accounting, project management, system implantation, policy and regulation.
---
Andrew Tennant, National Crime Agency 
Andrew Tennant is an Accredited Expert in the field of Money Laundering methodologies and typologies for the National Crime Agency and a member of the Proceeds of Crime Lawyers Association and advisor on Crypto Currency. Andrew has been in the Law Enforcement arena for over 23 years as a UK Police Officer, Financial Investigator, Confiscator and Tutor. In 2018 Andrew undertook to write a financial investigation training, asset management and peer review system for the Eastern Caribbean and was recently a key note speaker at the Compliance Aid conference in Miami.
---
Jon Martingale, Reckon 
Jon Martingale offers over 15 years' experience within the accounting technology industry, working for some of the biggest and most successful software companies in the UK. Jon offers an outstanding passion for technology and a broad background in accountancy, the combination of which enables Jon to offer enviable insight and expertise to UK accountants and their clients.