AML update
Are you up to speed with AML?
Are you truly knowledgeable and do you have appropriate procedures in place to operate compliantly?
What is money laundering and why is it important you understand the Money Laundering Regulations (2017) and your responsibilities as an accountant?
This is a practically focused workshop that will answer these questions and many more. 
Workshop agenda
Introductions and objectives for the day
Accountants obligations and consequence for failure to meet these obligations
Quick reminder: Money Laundering Regulations 2017 
Supervisory Duties, approach and OPBAS 
Findings from visits
Client Due Diligence
Firm Risk Assessments
Suspicious Activity Reporting 
Future Developments 
IFA member, Mark Boxall
''I feel the workshop was the most relevant I have ever been on and feel that every IFA member who has their own practice should attend. It was also nice that the team presenting the workshop seem to fully understand the Issues that us as accountants have in practice and were very supportive to assist throughout the day.'' 
About the speaker
Anne Davis, Director of Professional Standards, IFA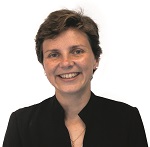 Anne has responsibility for regulation, policy, disciplinary, AML and making representations in response to consultations affecting the profession.
She is a chartered accountant and has a wide range of experience in management and financial accounting, project management, system implementation, policy and regulation. Anne has worked in retail, financial services and the not-for-profit sector. She is also a trustee for a couple of charities.
---
The venue
London Marriott Hotel Regents Park
128 King Henry's Road, London  NW3 3ST

For instructions on how to get the venue, please click here.