AML update
Are you up to speed with AML?
Are you truly knowledgeable and do you have appropriate procedures in place to operate compliantly?
What is money laundering and why is it important you understand the Money Laundering Regulations (2017) and your responsibilities as an accountant?
This is a practically focused workshop that will answer these questions and many more. 
More infomration will be released soon.
Click here for workshop dates. 
About the speaker
Anne Davis, Director of Professional Standards, IFA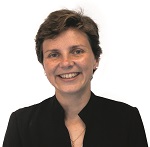 Anne has responsibility for regulation, policy, disciplinary, AML and making representations in response to consultations affecting the profession.
She is a chartered accountant and has a wide range of experience in management and financial accounting, project management, system implementation, policy and regulation. Anne has worked in retail, financial services and the not-for-profit sector. She is also a trustee for a couple of charities.