HomeUni, Ghana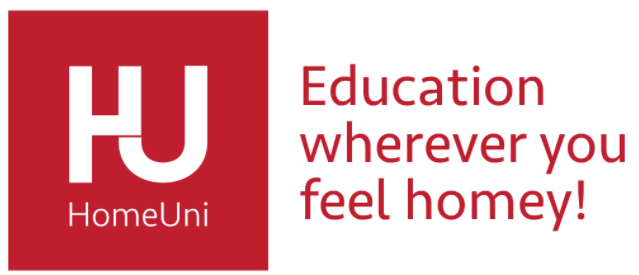 HomeUni is part of Accra Business School and offers a range of academic degree and postgraduate programmes and professional training courses throughout Africa delivered by experienced African academics via its specially developed online platform.
All learning materials are accessible through our Virtual Learning Environment (VLE). To help you keep on track and plan your study schedule, you'll have online access to timetables and course guides. For flexibility, study materials are provided in a variety of formats, including presentations, videos, podcasts and animations.
Our approach to online learning gives you the freedom and support to balance your study, work and domestic commitments, while working towards your career goals.
Our mission is to make education accessible, affordable and adaptable through innovative online learning.
HomeUni's academic partners are all highly reputable Higher Education Institutions (HEIs) and awarding bodies which are accredited to offer a range of globally recognised qualifications. 
For further information please visit our website www.homeuni.co.uk
E: Head of admissions admissions@homeuni.co.uk
If you wish to study at this centre please contact the education manager at education@ifa.org.uk to confirm its availability.