IFA Direct Student Q&A: Melanie Coey
Melanie Coey AFA MITA, ATA, BSc tells us why she found IFA Direct a good fit with her business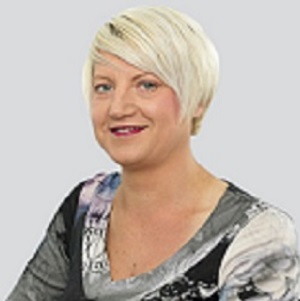 Describe your background 
I have been working in the accountancy sector for 20 years. I started as an accounts clerk and worked my way up to senior accountant in a range of engineering and manufacturing companies before starting my own practice in 2015.
Where are you based? 
I am based in Lisburn in Northern Ireland.
What type of business are you engaged in? 
I am the business owner and have two members of staff - one full time and one part time. There are 300 clients on my books and my main work includes SA tax returns, financial statements, corporation tax, payroll, and VAT. I work with limited companies, sole traders and partnerships across the board including engineering, hairdressers, funeral directors, and IT.
What do you find challenging/ rewarding within the sector?
I love to serve my clients and my aim is to help and support them as much as possible. This last year has been particularly busy and my clients have leaned on me for support for information about grants and loans available to them by the Government.
How did you hear about IFA Direct?
I heard about IFA Direct from another accountant.
What made you want to study on the IFA Direct programme? 
I wanted to study the programme as I felt the content was on point and relevant. I also wanted to keep my CPD up to date whilst learning at the same time so it was a win-win situation for me.
Which units did you study?
I studied
| | |
| --- | --- |
| Level | Unit |
| Level 4 | Law for Accounting |
| Level 5 | Financial Reporting |
What did you like about the programme? 
I liked that the course content was relevant to what I was working with and experiencing in my working life dealing with clients on a daily basis.
I found it very easy to use, very streamlined and I could access it on my phone. The flexibility allowed me to complete the units quickly, all the material was at hand and I did not need to travel to lectures.
How did you find the teaching and support ?
The support was at a very high level and everything was explained in advance.
What are your plans to use IFA Direct for the future? 
I want to encourage others to join the IFA.