Eastern England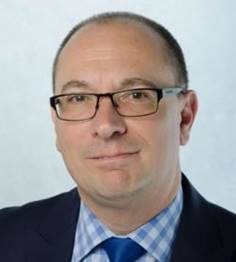 Ian Hornsey, Eastern England regional ambassador
Experience

I established Devonports in 1994 with a handful of personal friends as clients and since that time the practice has continued to grow.
I am a Fellow member of the IFA and have held the position of regional ambassador since  March 2013.
I am a strong advocate for CPD, ensuring that members keep up to date with the many levels of compliance required to run a business today and keeping their understanding and knowledge relevant to the needs of their clients. I also like to promote networking between IFA members and local professional peers and strongly encourage, where possible, that IFA members attend events, whether online or in person, as this helps to strengthen our standing with those within other business sectors.
In November 2019 I was appointed as a director to the Board of the IFA, which also gives me a position on the Members Presidential Committee of the IPA.
I am also the Chair of the IFA's Member's Advisory Committee and together with my fellow ambassadors, look to promote the IFA throughout the country and ensure that standards are maintained.
I enjoy keeping busy and, in particular, being able to look after and advise my varied client base, which includes small micro businesses to medium-sized clients, especially in this ever-changing world of compliance and tax changes. I make sure that clients are both fully informed and compliant, and that they take advantage of the tax breaks that are available to them. My friendly manner ensures that the fear factor is removed for clients. Indeed, most comment that I am unlike any other accountant that they have ever met.
Interests
Outside of the office I enjoy cars, travelling and fine wines.
Contact details
T: 01702 433313
E: [email protected]